December 2020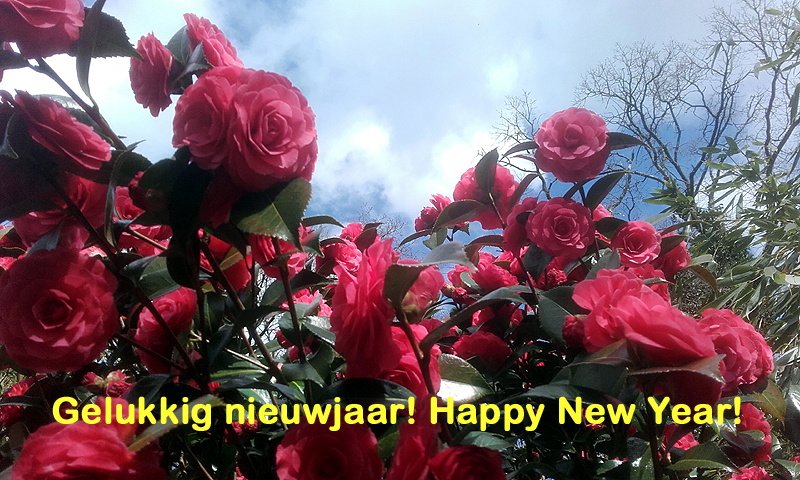 Global warming, corona and our gardens
As I review the past year I realize how interest in gardens has renewed, driven by the Corona epidemic. Instead of flying holidays, people were forced to make the most of it at home. We have all had our feet put firmly back on the ground! As a result, it has been unexpectedly busy at the nursery.
Global warming is becoming ever more tangible; little or no winter cold and increasing summer warmth is placing new demands on gardening. An irrigation system has become almost indispensable since maximum temperatures around +40°C occasionally occur. For some garden plants, such as rhododendrons and ferns, these extremes can be fatal. New plant species are now accessible; you will find more and more palms and mountain bananas at the nursery! The eucalyptus range is also expanding. It is difficult to say what "hardiness" means today. Mimosa, for example, was a border case 30 years ago, but is increasingly being planted in gardens.
Climate warming is a slow process but there's no stopping it. So we have to respond to it. Bamboo produces large amounts of biomass and absorbs a great deal of CO₂. By planting this evergreen we all contribute to slowing down global warming.
As I write this newsletter it is December 21st, the shortest day of the year. It was +10°C last night and +12°C during the day. We can just continue gardening! It's not possible to travel just now, but if you are in the area this winter, you are welcome (after a phone call 0622370001) to come and see how my exotic garden is looking!
Best wishes for a happy, healthier 2021!
Hans Prins
March 2020
The botanical garden on television!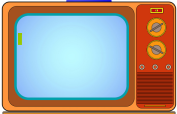 On Thursday March 5th at 18:45 a documentary about the origin of the "De Groene Prins" botanical garden will be shown on the Dutch television channel NPO2
A mild winter in the Netherlands
We've just had our second mildest winter since the very mild one in 2014. The garden looks very beautiful with only light storm damage. Some tender exotics, such as
Cordyline
, didn't even need protection! And the
Mimosa
is already flowering. Winter flowering
Camellias
have stopped flowering but spring flowering ones are taking over about 4 weeks earlier than usual. Is this due to global warming, or just an exception? Whatever the reason, it makes me happy! New plants are arriving every day. We'll keep you up-to-date about the fresh new stock on our home page. Thanks to the warm weather, some clients have already availded themselfes of fresh bamboo rhizomes from our botanical garden!
Bamboo
is getting ever more attention as a CO2 and nitrogen absorbant. It's also a safe place for bird nests. Good for biodiversity!
Biodiversity
A garden full of exotic plants may be a purist's nightmare, but it's a blessing for nature. Many birds have chosen to stay in the "De Groene Prins" botanical garden. They build awesome nests out of
Trachycarpus fortunei
fibres, for instance, and in the dense
Fargesia
bushes long-tailed tits feel totally at home. Many flowering exotics feed the few insects we still have. Squirrels and stone-martens live in the garden. Hinds deliver their fawns in dense bamboo groves. It is a paradise here! Although encircled by intensive agricultural activities, it's a prime example of what can be achieved with 1 ha (2½ acres). If you are in need of inspiration, please visit us (by appointment +31 6 22370001)!
June 2019
From bamboo botanical garden to botanical garden
In the beginning (1990), De Groene Prins was still a botanical garden of bamboo species. Then Rhododendrons were added, followed by Camellias. Then ferns, evergreen Magnolias, Eucalyptus and all sorts of other plants and the garden grew into a jungle garden. Mountain bananas and frost-resistant Scheffleras have been added in recent years. A limited number of mountain bananas are available since I stopped selling tissue-grown plants, which are of less quality than the original mother plant.
De Groene Prins is now undergoing a transition to becoming a Botanical Garden. This means that we have entered a phase where inventory and consolidation are central. An map is now being made from an aerial photos, which will be published on the website. On this, every plant island and path will be shown. We will then make an inventory for each plant group and indicate on the map which plants are where.
Offer bamboo plants
In the meantime, propagation of plants and sales (by appointment) is continuing as normal. If you also want to grow thick bamboo poles to build a carport or pavilion – or use the shoots as a vegetable – take your chance now:
only in July I'm offering Phyllostachys parvifolia (free of bamboo mites!) at 25% discount, and the necessary bamboo barrier and lava powder also with 25% discount.
But be aware – first come first serverd as stock is limited. The sale starts on Monday 1 July.
I hope to see you soon!
Hans
October 2018
Finally news from the Groene Prins again: The 2nd frost in March unfortunately killed tender plants such as tree ferns and Cordylines . The extremely dry summer weakened some plants. Watering the plants and the garden has been my only occupation for many weeks. Sometimes very low humidity (as low as 40%!!) was very testing for Rhododendrons and ferns. Thanks to my private well the jungle garden is in fairly good condition.
As promised last year: an update over the survival of our collection of mountain bananas. Apart from Musa yunnanense all bananas survived the winter under a thick layer of straw (basjoo, sp. Yang Tse, Chinichampa, sikkimensis and Helen's Hybrid). Due to extreme wind and frost in March slow regrowth began rather late, however, the very hot summer and lots of irrigation helped the recovery a great deal. Today the bananas look awesome again!
We have had a great fruit harvest; the Pawpaws produced marvelous fruit, better than in previous years with a mango- and banana like taste thanks to the hot summer and adequate irrigation. For edible gardens I can now offer young Pawpaw trees (3 and 4 years old) with discount. (1 for €7,50 2 for €12,50, 3 for €15, 4 for €17,50, 5 for €20 and 10 for €35). Cross pollination has stimulated the harvest! Establishing a small Pawpaw orchard is now affordable. Expect the first harvest in roughly 5 years.
This month the botanical garden is open as usual. From November and the next year the botanical garden is only open by appointment.
Come on guys, do plant something beautiful in your gardens now!
Hans Prins
September 2017
Bananas
At last some news from the Groene Prins: Some new mountain bananas have been added to our garden collection. Growth this year has been fantastic! Last week's storm caused some leaf damage, but warmer and dryer weather is now expected following the monsoon we have had during recent weeks. Also, the well-known Musa basjoo and sikkimensis, sp. Tibet (syn. Sp. Yang Tse or sp. Yunnan) proved to be also winter hardy here. New mountain bananas were planted in the spring: Chinichampa, Helen's Hybrid and yunnanense. In October they all get a thick layer of compost (at least 1 m) around their feet for winter protection. A plastic sheet covering to protect from the winter rain and snow helps a lot. This method is simple and effective. Next year I will know more about the frost resistance of these new bananas.
This week a shipment of small quantities of rare plants has arrived. See the homepage for detailed information.
Storm damage
The tall birch beside the pond in our South African border was blown over by the last storm. Distressing for us, but on the other hand – more sunlight in the pond is a good thing. Some fruit trees like the old Pawpaw have been damaged and have lost some unripe fruit. Nature gives and takes!
Plant something beautiful now!
The temperature and humidity of the soil are now optimal for new plantings. Conditions are now even better than in early spring! (I don't do Autumn Sales or bargain basement sales any more by the way). Until October 28th the botanical garden is open each Friday and Saturday. Afterwards by appointment only. Next year we open again at the beginning of April. Come on folks, do plant something beautiful in your gardens now!
April 2017

Camellias
Each year our early flowering Camellias and Rhododendrons celebrate spring once again. Camellias are surprisingly tough flowering shrubs; they keep flowering even during frost and snow!
DeGroeneprins tries to offer a much broader assortment than the large garden centres.

An interesting new addition is Jerry Hill, with formal double pink flowers and a frost tolerance of -23°C (-10°F).

Kuro Delight
Kuro delight, with its flaming red flowers is even more hardy: to -26°C(-15°F). A remarkable hardiness according to the breeder, Mr. William Ackerman. He has produced many hybrids with increased hardiness in the U.S.A. The contrasting colours produced by Kuro Delight's red flowers and dark green shiny leaves are especially impressive.
An interesting new addition is Jerry Hill, with formal double pink flowers and a frost tolerance of -23°C (-10°F).
Winter 2016
Last winter was relatively mild, but rather wet! Some plants were damaged in the jungle garden. Two trees were blown over by a storm – a very old Ash tree and a Magnolia grandiflora. A pity but this at least has created room for testing new plants!
DeGroeneprins plants out Amsterdam Artis Zoo
Last year "De Groene Prins" contributed to new garden planting for Amsterdam Artis Zoo. The focus shifted somewhat from animals to plants. Now hardy Schefflera's, large leaved Rhododendrons (rex, calophytum, macabeanum etc.) and hardy feather palms are growing around the new elephant swimming pool. All of them came out of the winter in good condition. This year various Eucalypts from Koala Eucalyptus Nursery (EucalyptusKwekerij Koala) have been added. Artis is not afraid of experimental gardening!
Testing of unknown, new plants remains the core business of "De Groene Prins" botanical garden.
I hope to meet you (again) this year at my botanical garden!
Previous newsletter (october 2016)
Clearance sale

It was a funny year in the garden. First it seemed at best to be a moderately good growing season, but the unusually warm late summer changed all that! We've seen many surprizing developments in the garden:
– enormous growth of some recently introduced clumping bamboos,
– the appearance of a Victoria water lily in the pond (a 'first'), and
– the explosive growth of some garden bananas (Musa yunannense, M. Chini Champa and M. balbisiana).
This year we have started a large number of new plants, particularly from the southern hemisphere. A noticeable introduction is red sugar cane, a beautiful annual which puts Miscanthus to shame! All decorative varieties of sweet potato have been applied as ground cover and they also supply us with edible tubers.
The botanical garden is going to specialize in particular groups of plants. Our assortment was getting rather large! So now we are holding a clearance sale from which you can profit until the end of the month! Take a look at part of our sale: //special-offers/
September and October have been very dry. Be aware that some plants can dry out if not watered on time, particularly those planted out this year.
Our botanical garden is open until the last Saturday of the month. Thereafter you're very welcome to visit by appointment – please give us a call on +31(0)622370001