Our Botanical garden
From meadow to Botanical garden
Our garden has been developing since 1990 from a farmer's meadow. It started out as a collection of bamboos, but has since developed into an experimental "jungle garden". The profusion of bamboo creates a micro-climate in which all sorts of plants can feel at home, such as ferns, palms, camellias and so on. Are you bored with tidy, conifered suburban plots? Then it's certainly worth your while to come to Steenwijkerwold and to see our exotic plants and flowers at first hand!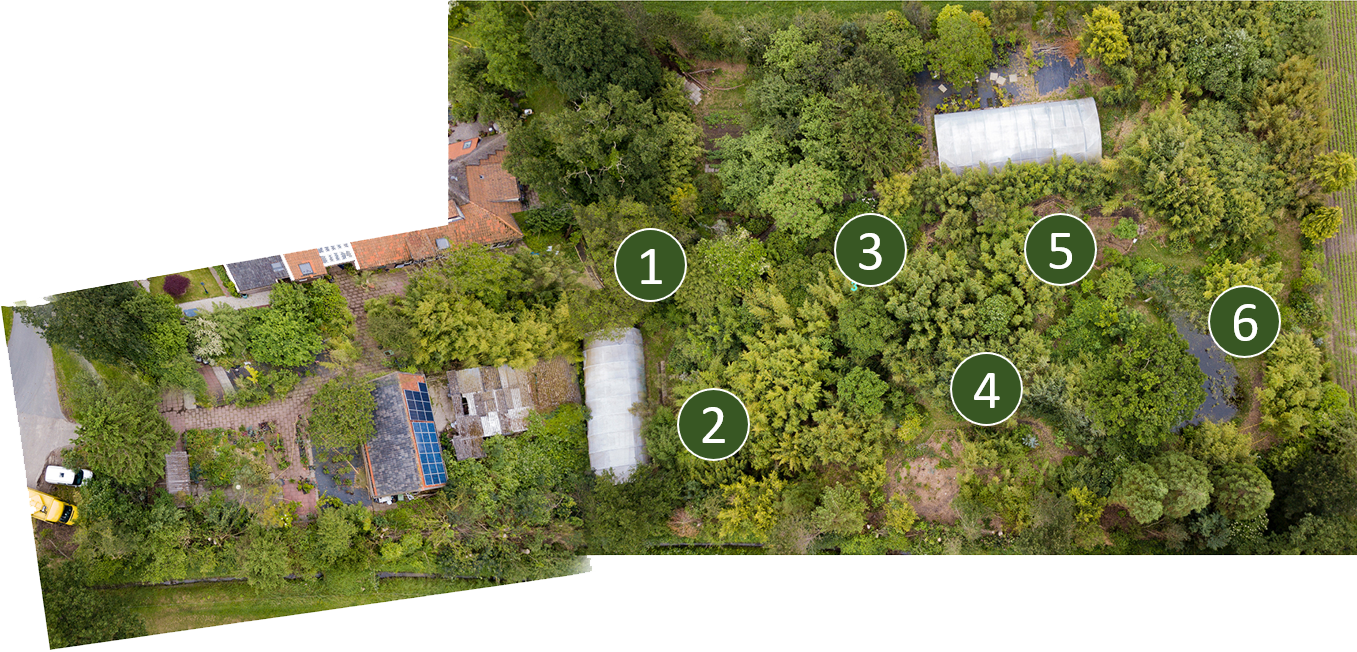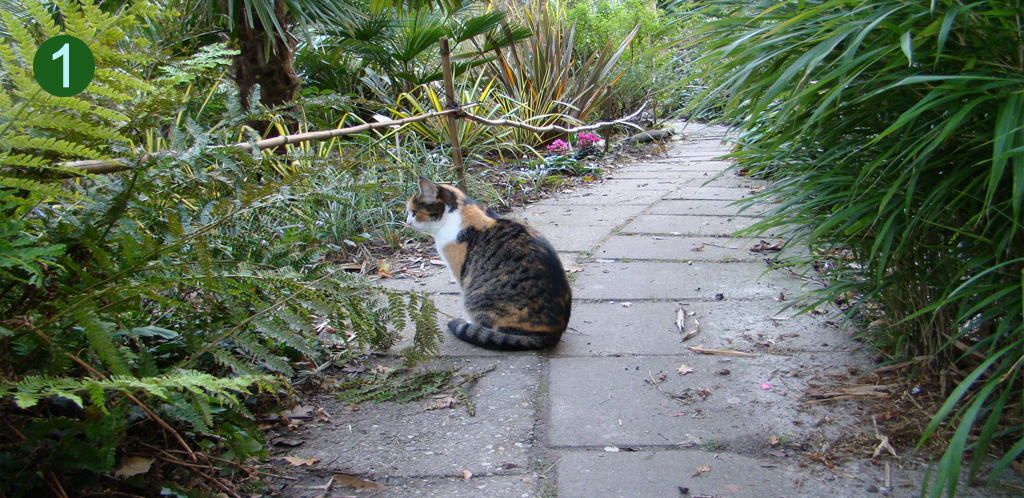 Our botanical garden is home to many animals!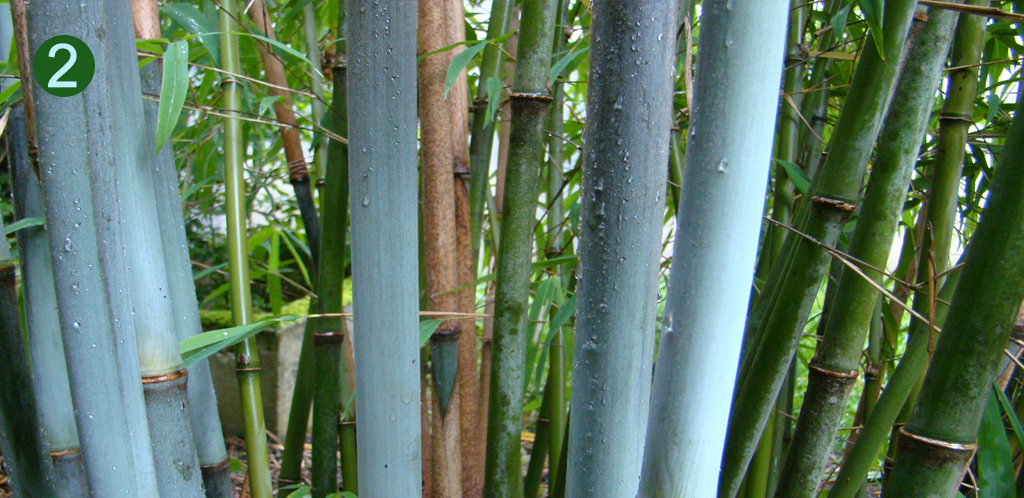 Borinda "KR5287" is one of the many clumping bamboos. This recent introduction is a great new asset to the garden!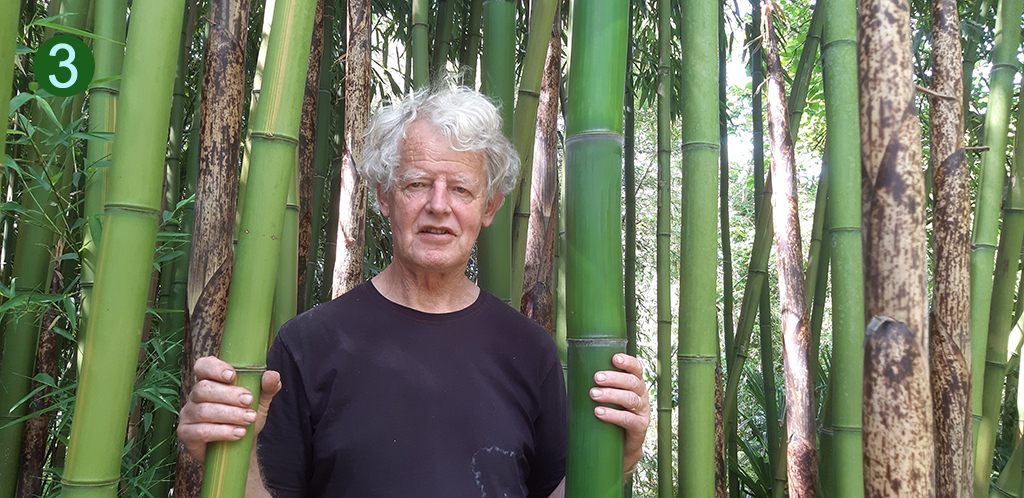 Phyllostachys vivax produced 8cm (3″) thick halms in 2019, thanks to the recent warm summers.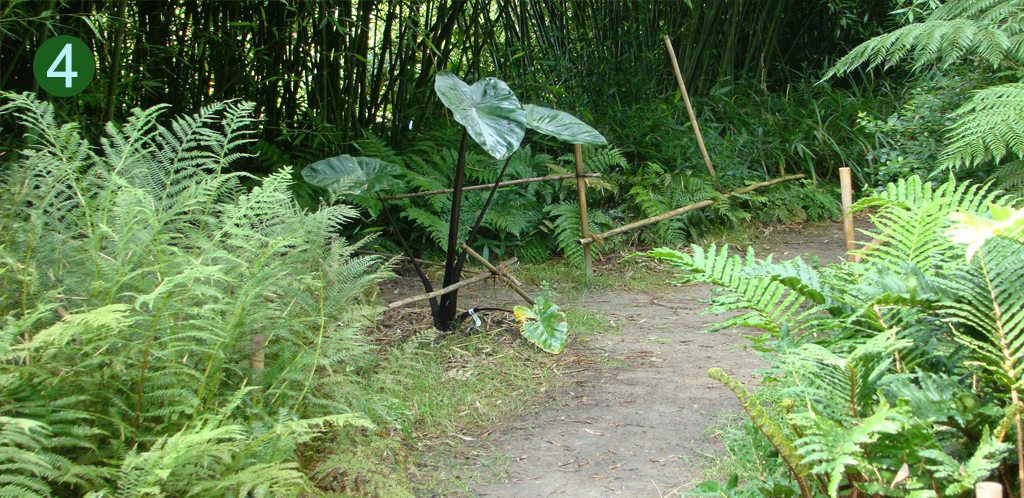 Bamboe offers protection to this Colocasia "Black Stem", which grows in the garden if protected in winter.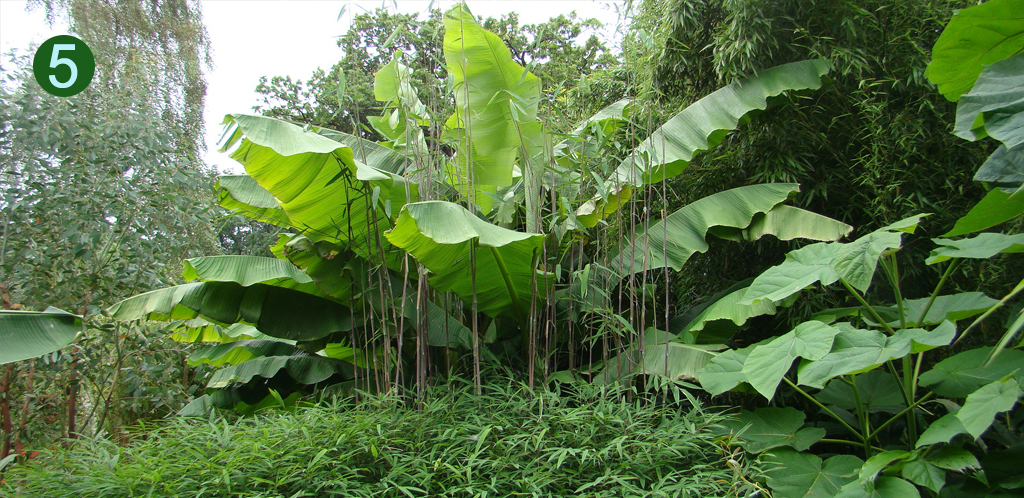 Musa basjoo one of the strongest mountain bananas. New varieties are being continuously experimented with.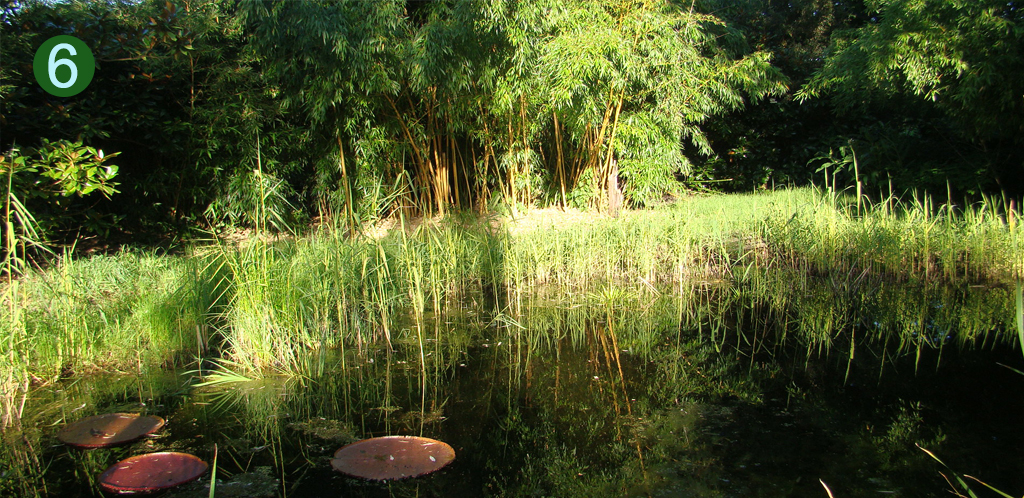 We are trying all sorts of things out in our pond – Victoria "Longwood Hybrid" for example, which has to be re-sowed every year.
Exotic world plants
Even experienced gardeners who think they've seen it all are often surprised by the number of plants they see here for the first time. That's because our botanical garden maintains many international contacts and we travel extensively to hunt down exotic plants. Our most recent trip to North Vietnam (in the autumn of 2016) resulted in a treasure-trove of information and new plants. As a result the botanical garden can supply a great number of new plants in the years to come; plants which we expect to have a reasonable chance of surviving in our climate.
What to expect in our Botanical garden
Traditional gardeners will not find us all that interesting. Don't expect to find a pristine, well tended garden here! Adventurous gardeners are the ones who keep coming back to us. We try to introduce new plants every year. This costs a great deal of time, money and energy. The new additions are often really exclusive, expensive and can only be sold in quantities of one. We do not supply mainstream garden centers but work with nurseries similar to ours (see Exotic gardening – Links).
We test all new introductions in our junglegarden before we start to propagate and sell them.
Looking for something special? In the immediate future we will be supplying hardy Schefflera's and unknown ferns. We regularly give talks and guided tours.
Please ring for more information