We have a new greenhouse for our mountain bananas!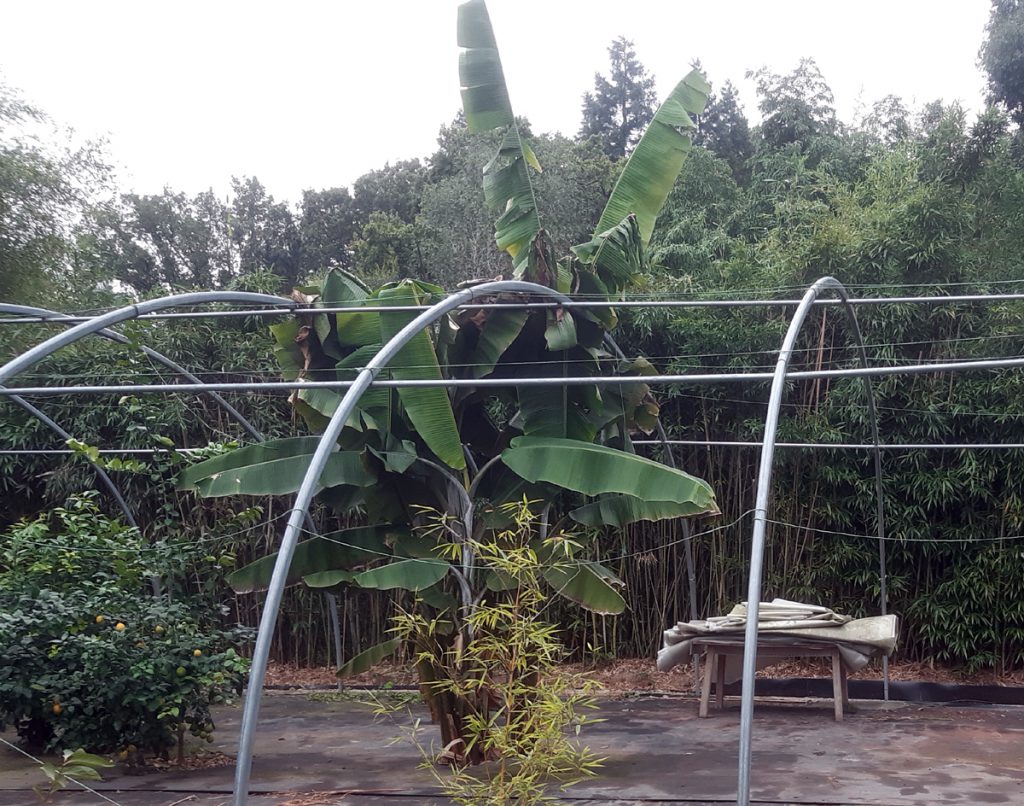 In our old poly-tunnel greenhouse the mountain bananas, which were planted directly into the soil, grew so vigorously that they broke through the roof! This was what it looked like when we had removed the roofing. The arch height was simply not enough!
So we decided to increase the arch height to 5,4m (around 15 feet).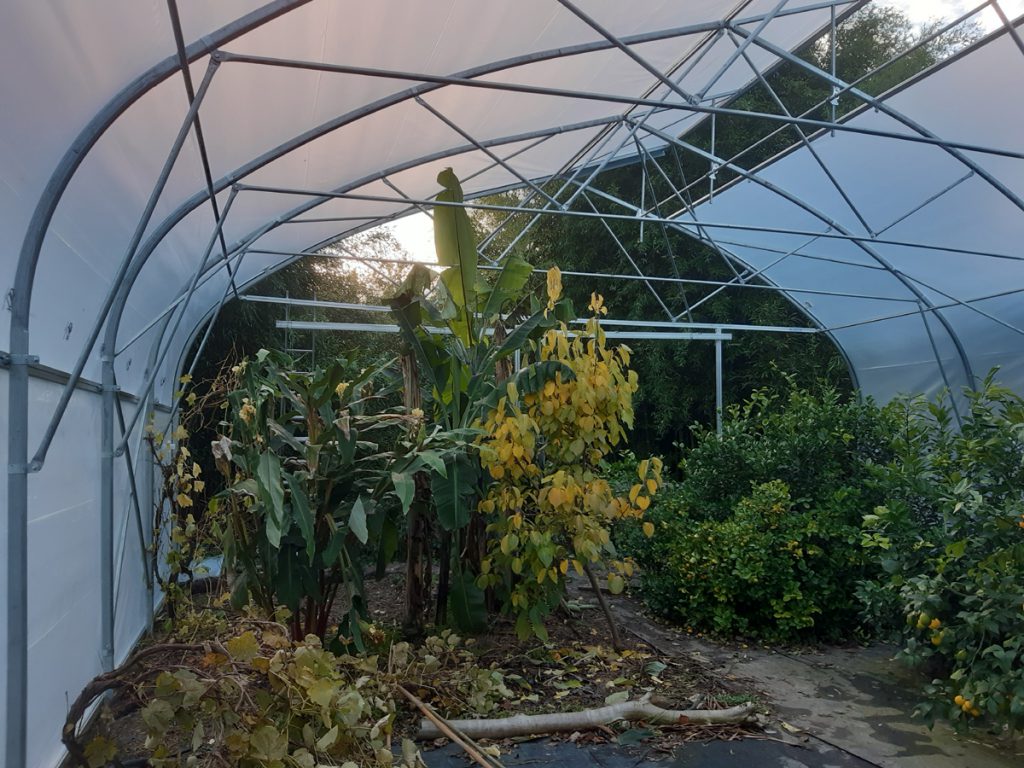 The new greenhouse, built on the foundations of the old one, is double walled. The contents can therefore be kept more or less frost-free so that winter warming will not be necessary.
Our expectation is that subtropical fruit sorts will fare much better here. Mountain bananas, citrus and avocado will benefit from a sea of room, and .. no gas heating involved!
If this experiment succeeds I will shortly be enjoying home grown bananas and avocados – all grown without extra heating. Happy days …!