OPENING TIMES: De GroenePrins Exotic nursery and Botanical garden is open by appointment – please ring +31(6) 22370001
CORONA: Here in the fresh air there's minimal risk of infection. We follow all guidelines and are keeping an appropriate distance from each other!
PIN: Unfortunately we no longer accept payment by PIN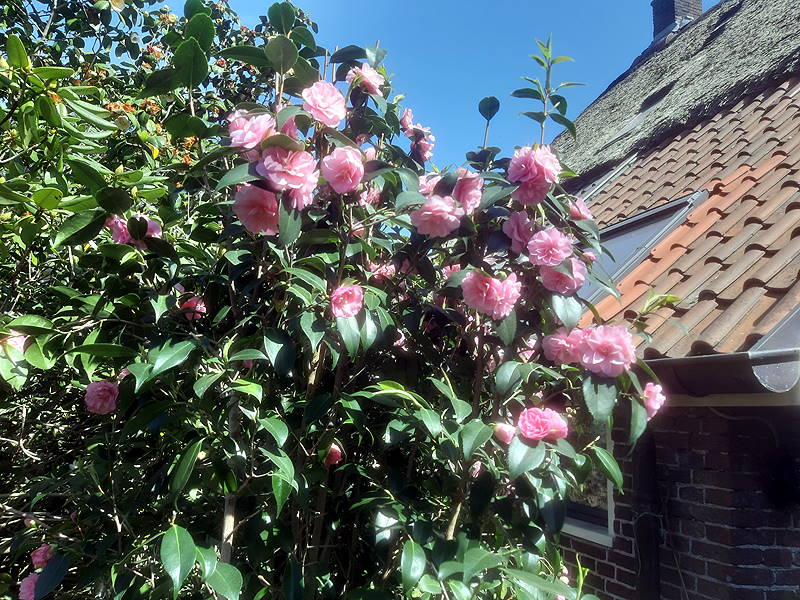 Camellia Spring Festival, strongly upright evergreen
beautiful quality

200-250 cm, in large pot. Price only € 125
shipping possible

Also large pruned plants with multiple trunks available!