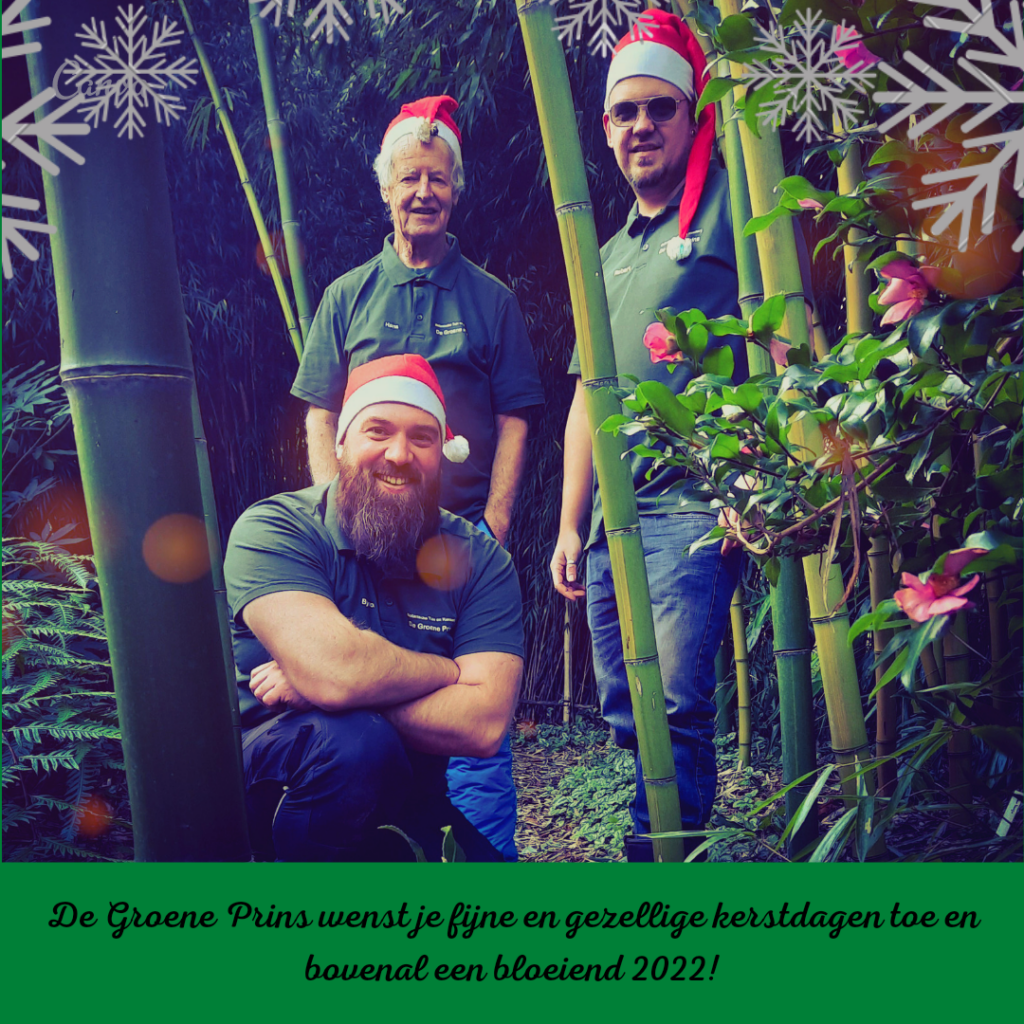 Nusery 'De Groene Prins'-  initially startet as bamboo nursery on 1 ha paddock – has evaluated into a botanical garden annex nursery of rather unknown exotical garden plants. Many people have been inspired here and bought newly introduced plants. In the years to come new still unknown plants will become available after being tested. Heavy loam in our area appears fertile in terms of innovation in the green world: my new colleagues Byron and Robert will gradually take over the botanical project and give it a new impulse. And I am very glad with it! The valuable plant collection and it's knowledge is not lost and in Byron's and Robert's good hands.
They will continue organic cultivation, enrich the assortment with as yet unknown fruit trees; expand the website and prepare for climate change.
Thanks to them renewal in the green world will continue!